?For years, the Larson Automotive Group has developed some amazing ways to give back to their community and show the world that Larson cares. Larson hosts and sponsors so many awesome events on an annual basis that do not go unnoticed. At Mercedes-Benz of Tacoma, the annual RAGS event for YWCA has made a huge impact on helping those affected by domestic violence. From prevention to intervention, Larson will stop at nothing to show their support for this cause. A portion of all sales from the wearable art from across the country go towards the YWCA. In 2018, this event raised $120,000 for the YWCA. This is just one of the many events, hosted by Larson Automotive.
Larson had pioneered a partnership with Relay for Life that in 2012 alone had helped raise almost half a million dollars for cancer research. These events allow people the opportunity to come together to celebrate the lives of those who have been directly impacted by this viscous disease. The funds raised have allowed people the opportunity to learn, and develop new research that will help many people fight for a cure.
One major event that Larson has been a part of for many years is the "100 Cars for Good Charity Giveaway" that awards 100 non-profit organizations the opportunity to win a new car (Toyota) over the span of 100 days, voted on social media. Another event is the collaboration of Larson Automotive Group and Northwest Harvest that came together to fight hunger around Washington state. This program has helped eliminate hunger from many diverse communities to schools at no charge.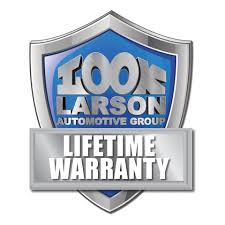 Pierce County Humane Society Dog-A-Thon has been one of the largest community involvements that have provided thousands of animal's safe homes, food, and supplies. The annual Dog-A-Thon brings the whole community together from Larson employees to customers, we encouraged everyone to get involved in this event and provide a safe home for our furry friends. Our most recent Do-A-Thon took place on June 29th, 2019 at Fort Steilacoom Park raised over $100,000! We look forward to this event every year to participate and show our support!
Larson Automotive Group prides ourselves on giving back to our community. Thus, when we have the ability to help, we do. We encourage all staff and customers to participate in these awesome events that are taken place year round to engage in the community and a good cause. Larson Cares is a growing imprint that is designed to give back and stand up against disease, violence, hunger, etc. No man is left behind because Larson Cares.