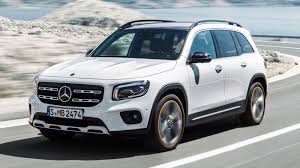 The new GLB class is a compact off-road oriented SUV occupying the same 2.0-liter four-cylinder engine as the GLA pushing 221 horsepower with an option to include the 4matic all-wheel drive. The biggest give away to its design is the rugged exterior complimented with a front-and-rear overhangs.
The GLB also offers something no compact Mercedes Benz vehicle offers which is its optional third-row seats. The space capacity offers a 40/20/40 splits for the second row and a 40/60 splits for third-row seats giving the GLB a competitive edge over its rival SUVs with more appealing legroom. The third row offers prepossessing amenities including drink holders, stowage components and USB-c charging ports. The interior appropriates many features you would find from the A-Class sedan starting with a 7.0 -10.3 inch dual-screen display featuring a touchscreen, 64 different color options for ambient lighting and aluminum tubular details compliment the dashboard.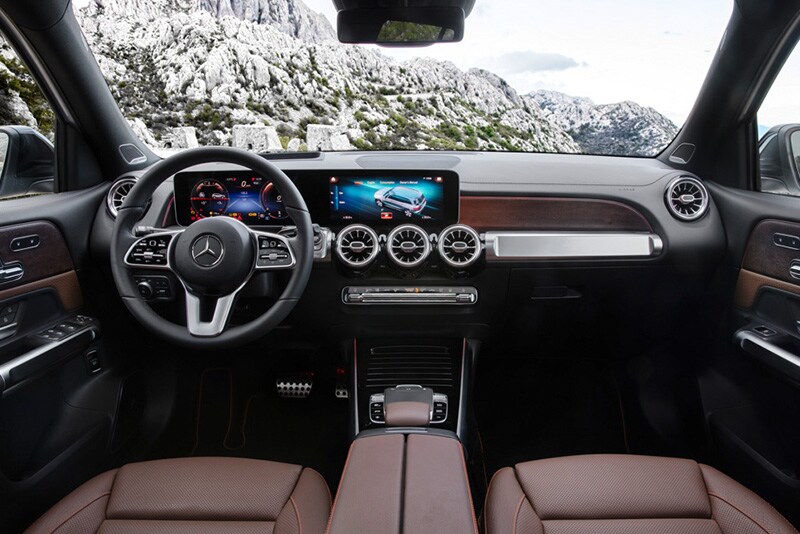 Driving assistance systems from the S-Class also contribute. Camera and radar systems, active distance assist, steering assist and a new feature called active lane change assist. The GLB can accommodate traffic jams and tough parking situations. Optionally, there is an off-road engineering package that regulates your speed going downhill and has an advanced ABS that will give the GLB control going down hills. You'll also find a comfort suspension which can be changed to sports mode. Its high-performance LED headlamps are ideal for hills and valleys with its wide range headlamps. Overall, the GLB has an excellent balance of practicality, luxury and adventure.