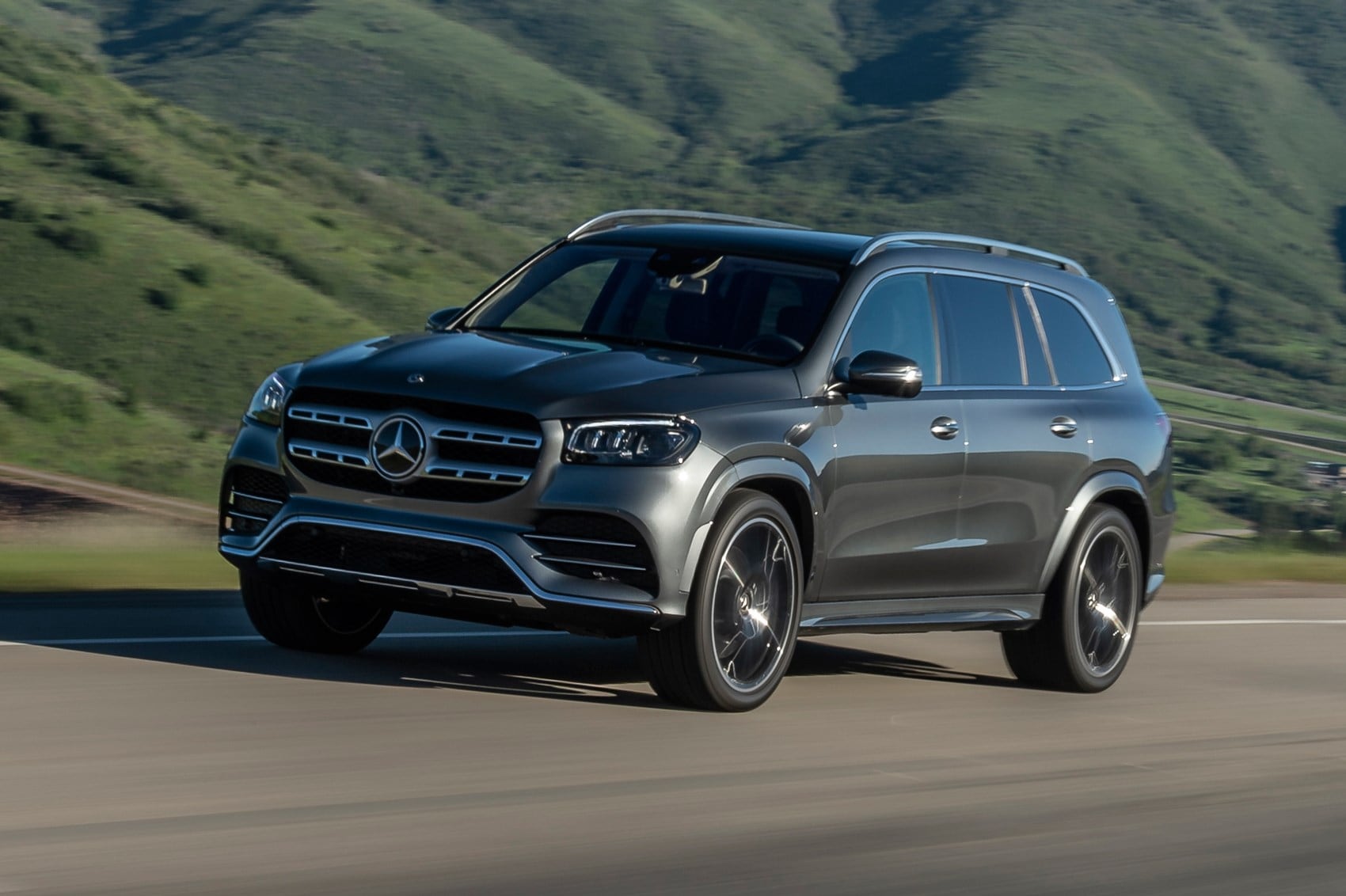 ​
For those who are looking to join the SUV family, you have so many great options and we are here to help distinguish which SUV will fit your every need. Shuffling a full schedule of taking the kids to and from school, soccer practices, and dance recitals, you need to have enough space for a big load. Mercedes-Benz has made it possible to be a super mom. The 2019 GLS has made the impossible possible for those who find that their vehicle just inst cutting it. Never the less, we have compared the 2019 Mercedes-Benz GLS to a common competitor, the 2019 Infiniti QX80 and here is what we have come up with:
The all wheel drive, twin turbo premium unleaded V-6 3.0 Liter engine found in the GLS provides more power and more urgency than ever before. Featured within this engine, a 362 horsepower that formally makes this SUV a sporty crossover. Just because you drive a "mom" car, doesn't mean it needs to drive like one. Some might say that the average SUV can be "gas guzzlers", but the GLS is far from average. With a 26.4 gallon fuel tank that is paired with a fuel economy of 16 city/22Hwy, the GLS offers a more manageable experience and a smooth ride.
According to cars.usnews.com, the 2019 GLS has averaged an overall score of 8.3/10 based on performance, interior, and reliability. Whereas the competitors like the 2019 QX80 averaged at a 7.0/10. The evolution of the GLS has made it one of the most reliable and convenient SUV's on the lot. A luxury experience with a powerful charge that comes together to form a beautiful design, Mercedes-Benz has out done themselves with the extensive quality within the GLS. As for Infinity, the aggressive exterior seems although it is trying to prove it is the biggest and meanest SUV on the road, but we have shown that that is not the case.
Although the QX80 brings an attractive design, if you want more for less, let the 2019 Mercedes-Benz GLS be the option for you. Find it here at Mercedes-Benz of Tacoma in Fife, Washington and test drive it today.