This is where luxury meets futuristic. Mercedes-Benz has offered a sneak peek into their all new concept vehicle, the F015 Luxury. Hundreds of new technologies and safety features that will blow your mind and not your check book. A modern day representation of the future has it the world in a concept. Now you might not think that is much, but just wait until you hear what we have to say.
According to Mercedes-Benz "the future of driving means giving the customer the option to not have to drive at all", this is an example of what the future has to hold. The overall concept of this vehicle is not only for reliability and safety, but for convenience and a car that drives itself, what is more convenient than that?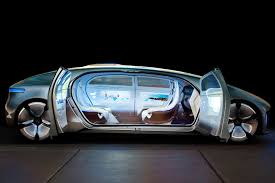 Exterior features include a long front end that slopes down, clean and smooth edges that make a beautiful dynamic silhouette. Saloon style doors have made comfort and ease a monumental aspect of this vehicle. Rotating seats so you can talk to anyone, anywhere in the car. From metal to lavish leathers we expect there to be more comfort and less hassle.
Extensive technological advancements have made this vehicle a moving robot. Six different screens put into the front, rear, and side panels. Digital arenas that allow passengers to not feel confined to just the back, but to interact with the vehicle itself with gestures and eye tracking.

This concept car makes a bold statement in the future of cars and Mercedes-Benz. Experience the future with Mercedes and us here at Mercedes-Benz of Tacoma in Fife, Washington.