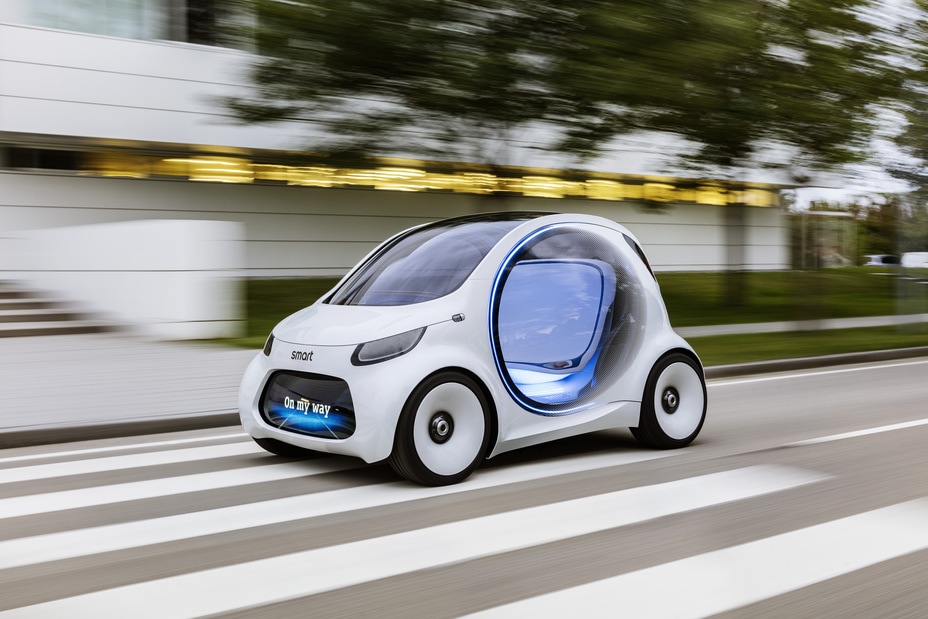 Mercedes Benz has made quite the effort to produce vehicles that are efficient all the while maintaining a clean and health conscious environment. The EQ Vision is a concept that was designed for more freedom. All the joys of car sharing have developed this convenient yet simple vehicle that will offer comfort. This concept vehicle is what the CEO, Annette Winkler, visions our future of urban mobility. Thus, being the most progressive car sharing notion to yet be created. Mercedes wants to make ride sharing easier than ever before. By doing so, they have given the drivers and passengers full freedom to their destination as well as has developed its full capacity of communication and electric efficiency.

There is no need to sit and wait for the next available driver anymore, the EQ will find you at your desired location. Calling the Smart EQ is as easy as the touch of a button. There will be an app that can be found in the Apple store or Google Play store or paired to any mobile device. And when we say this car is efficient, we mean it. The vehicle has complete independence that can make its way to a charging station by itself once all passengers have been delivered to their destination. Therefore, as working independently and efficiently, its capabilities are more dynamic than any other car. We can expect to see less traffic and more parking spaces!

The innovative interior gives us a sweat taste of the future. Mercedes has given full control to the vehicles capabilities, and very little for its passengers to worry about. With the exclusion of the steering wheel, pedals and gear shifts, the inside cabin has more than enough room to sit back and relax while enjoying a smooth ride. As for the functions that are accessible to the passengers, those can be located and controlled via mobile device or voice input. The convenience of this car is strictly in the hands of the passengers. The white appeals to its larger space and its lounging seats provide enough room to seat two comfortably.

There is nothing better than knowing that our favorite car brands are doing their part to be economically friendly. Mercedes Benz of Tacoma is a proud supporter of the Mercedes brand. Find all the most desired cars on our lot, come join our Larson family.