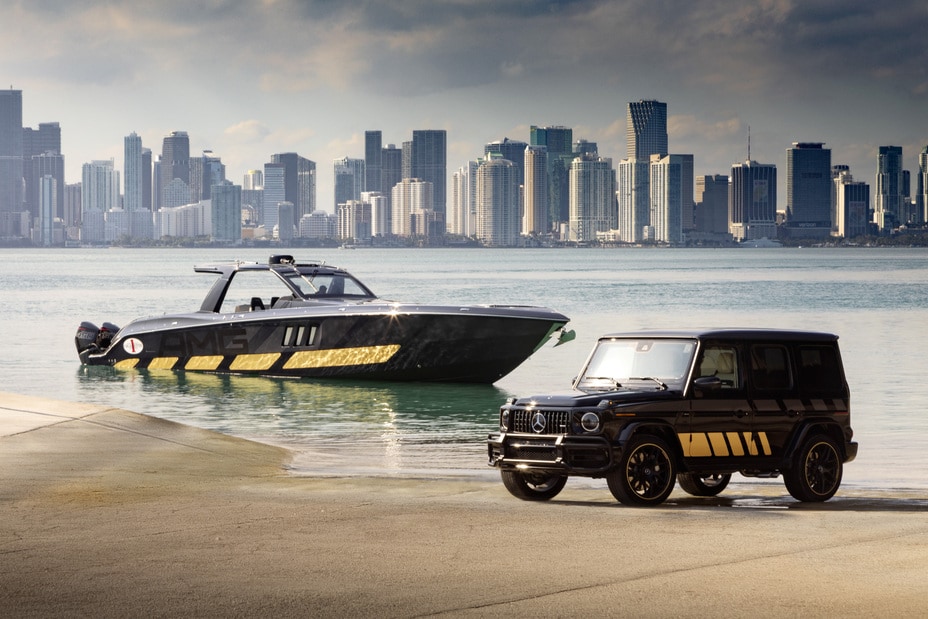 ​
Set a sail on the all new Mercedes Benz style luxury yacht that is making its world debut. This luxury yacht was tailored by Mercedes Benz to replicate their exquisite designs and techniques. The yacht took off on its first voyage out of Nice France and ultimately this specific ship was named "Mercedes" that is true to the brand itself. There are a lot of great aspects to show off in this Arrow460- Granturismo. Mercedes Benz of Tacoma is a proud supporter of the Mercedes brand and is thrilled to see Mercedes expanding their designs for everyone to enjoy! Mercedes Benz is developing a diverse lineup that includes cars, vans, trucks, buses, and now boats that make them the top luxury brand for all things motor.

This 46 foot long beast offers a 960 horsepower that gives it the nickname "Silver Arrow of the Seas". Its designs and technique of Mercedes Benz is also paired with its performance and innovation has given the boat industry something to look forward to. These designs are dramatic and its sensual purity adds a dynamic form to the open waters. Never the less, the yacht tenders a unique composition. The Mercedes yacht has all the perks of an open boat all the while embracing the depth of a hull cabin cruiser, making this yacht suitable for la quick day trip out exploring the scenery or longer, overnight trips for a quick getaway.

The passenger capacity that this yacht hold is a maximum of 10 people, this means all your friends and family can come along! As far as comfort goes, the boat is very open and has easy accessibility to all compartments. The large windows that line the sides of the boat are retractable to let in more sunlight and air. That's right, that means a full 360 degree unobstructed view of the seven seas. The yacht is fully loaded with nothing but the best equipment and technologies that fundamentally give this boat the luxury yacht feel.

Mercedes Benz has made a great investment to produce a product that everyone could enjoy, and were not just talking about the yacht! There are so many great car, SUV, or van options to choose from here at Mercedes Benz of Tacoma, so stop by to day to find out how you could be a part of this amazing organization.