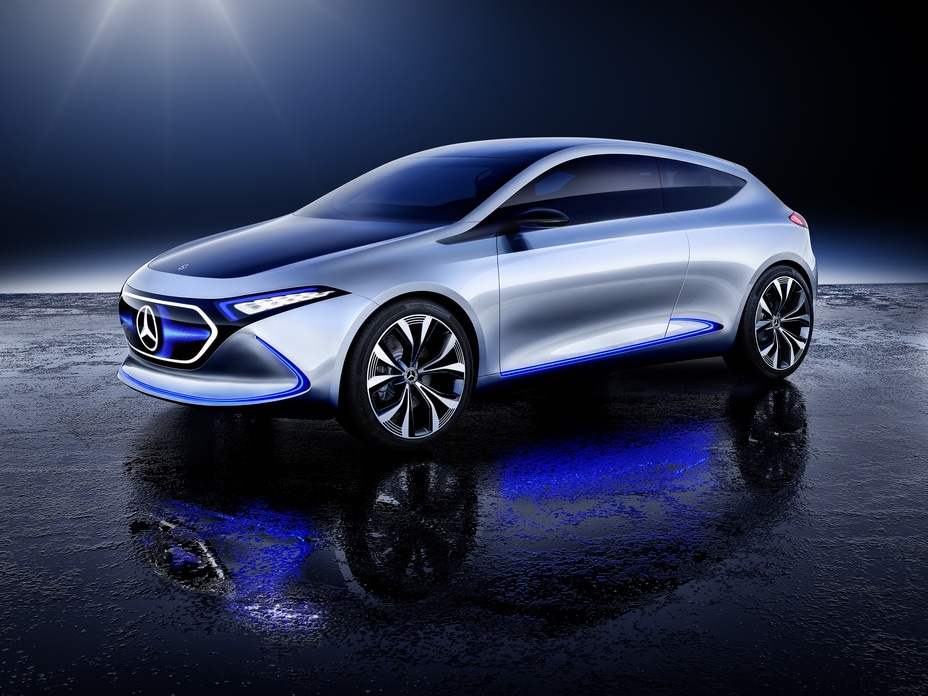 ​
Join Mercedes Benz of Tacoma in the introduction of the Mercedes concept EQA. We are so excited to see what Mercedes Benz has to offer with their new Electric Intelligence vehicles. The new generation of vehicles has arrived and Mercedes is standing front and center. With so many new models currently in the designing process, we are getting more and more anxious to reveal each one. This article is going to explore the Mercedes Benz Concept EQA. You may have read our earlier article that introduces the Concept EQ, but boy does Mercedes have something in store for us with the Concept EQA. This concept will have been one of Mercedes' first Electric intelligence vehicle models, right after the Concept EQ.

The Concept EQA is full of many great surprises; from its powerful drive to sleep exterior, there is a whole new way to drive. There is a unique sportiness found within the walls of the EQA. There are two electric motors that have intensified the motion of 270 horsepower. For a more dynamic experience, the two motors hold a longer battery life which allows you to use up every 250 miles that the range is compatible with. Get up to 60 miles per hour in just five seconds. These characteristics combined with the overall intelligence of this vehicle have made for a strategic operation.

The Concept EQA interior strives for an elegant and angelic energy. There are dark accents and eliminating lights that truly bring out the feel of this car. The display systems have also been made wider for more convenience to access the control panels and infotainment system. Technological advancements is how Mercedes has challenged its competitors and kept up with the innovation that we have seen within this generation.

Be sure to keep an eye out for more information on this Mercedes Benz Concept EQA on our website https://www.larsonmercedes.com/?utm_source=Google%20SRP&utm_medium=Google%20SRP&utm_campaign=Google%20Search . For all of your Mercedes needs, we are just down the street or a click away! While you're at it, come check out what we have on our lot just for you and take a test drive today!