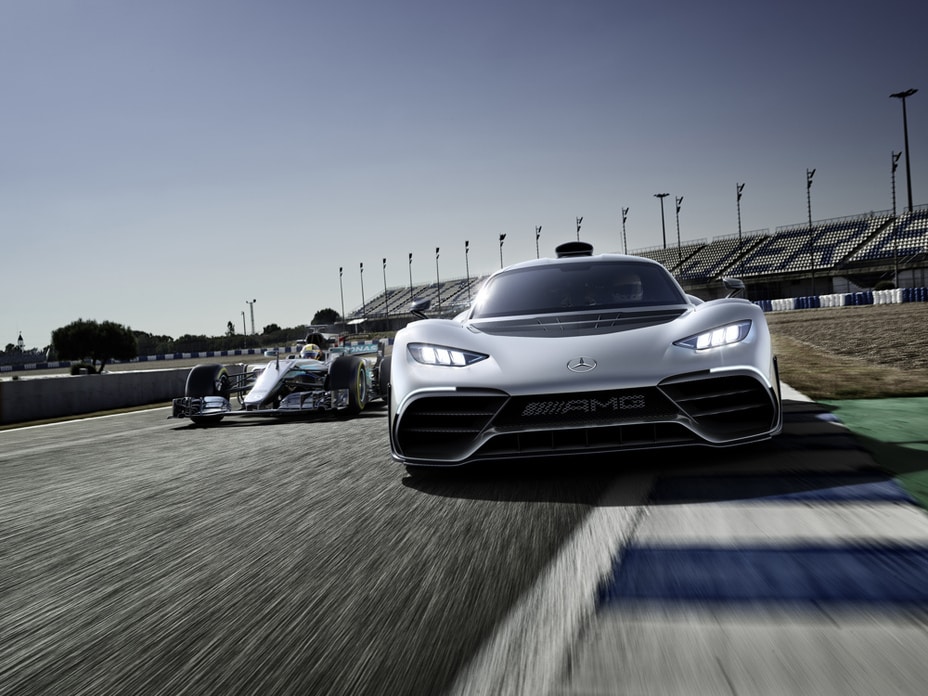 ​
The Mercedes AMG One has made quite the impact in the luxury car industry and it is finally here. We are so happy to see that the Mercedes AMG One is making its way into production and will produce approximately 200 to 300 units. Everything about the AMG One screams innovation and that is why we have fallen in love with every aspect of this car.

Let's begin by talking about all the things that make the AMG One move the way it does. A look under the hood will amaze all eyes. This is a fully loaded 1.6 liter V6 engine that has direct and electronically assisted turbo charger produces over 1,000 horsepower that is paired with an automated AMG speedshift, 8 speed manual transmissions. Just to show how powerful this vehicle really is, the AMG can reach 124 mph in less than six seconds. Its light weight is what makes this the first formula one car on the road! Featuring four electric motors and turbo charge combustion that outputs an extensive 450kw as well as an 800 volt EQ power and drive train. This model hosts a controller like steering wheel that has LED shift display and two high definitions with 10 inch displays.

This Mercedes offers features that cannot be found anywhere else. There is no better place than Mercedes Benz of Tacoma to get your questions answered and to find out how you can drive a car similar to this one! You don't want to miss out, stop in today!